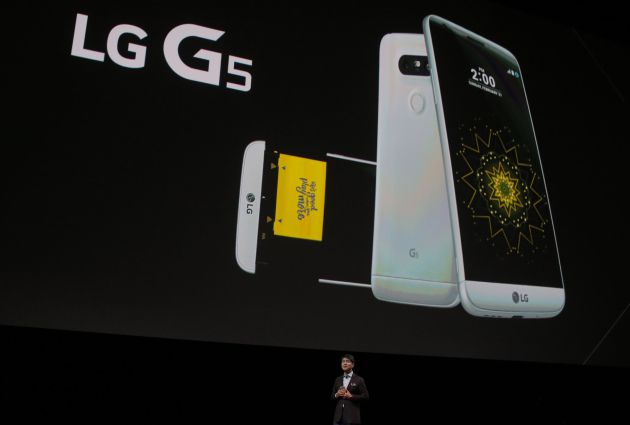 source ;
http://ep00.epimg.net/eventos/imagenes/2016/02/21/mwc/1456066926_217819_1456067350_noticia_normal.jpg
I'd estimate there's about a 40-percent chance the LG G5 will show up at Mobile World Congress, if not, it will likely be unveiled in March. LG is probably still debating whether the Galaxy S7 will suck all of the air out of the rooms in Barcelona, or whether it needs to be right there to provide a Galaxy S7 alternative.
According to VentureBeat's typically reliable Evan Blass, the LG G5 will have an all-metal body, a 5.3-inch screen, and the secondary display that we first saw on the LG V10. It'll be another Snapdragon 820 phone, and its main camera will use a 16-megapixel, super-wide-angle sensor.
The G5's weirdest feature is said to be a "magic slot," which could be for memory expansion, an additional camera flash, or other accessories that plug right into the phone. LG has always made a big deal about expandability, with microSD slots and removable batteries, and this feature may take things to the next level.
source: http://me.pcmag.com/smartphones/5409/feature/the-best-upcoming-phones
don't forget
new phones coming out